I'm Still Here!
It's been a while, eh? Well, I'm still crafting. I started my scarf for the exchange that I joined and am over half way through it. I haven't been knitting that much though lately. I've been obsessed with finishing this dress.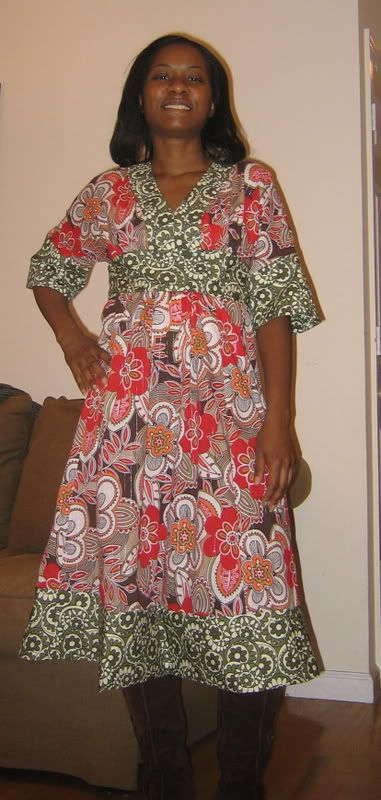 It's
McCall's #5137
. I used some of the
fabric
that I got from Mood a while back. Yes, it's cotton and yes, it's cool outside, but darn it, I'm gonna wear it! I even made it twice cause the first time it was waaaay too big. The second time it was still too big on top and I had to take it up in the shoulders...I was determined to have a wearable garment after all was said and done. After I finished the first time, I read on
patternreview.com
that just about everyone made 2 sizes smaller than the measurements specified. So, if you're gonna make this dress, definitely go with a smaller size. I met friends for tea today and I got a couple compliments on it, so it's a go. Now, I can get back to knitting.