I Meant What I Said
about not knitting on Fridays. This past Friday I made jewelry...which I haven't done in AGES.
I joined the Colorific swap at
Swap-Bot
. This month's color theme was brown and light blue. I made this set to go in the package I sent.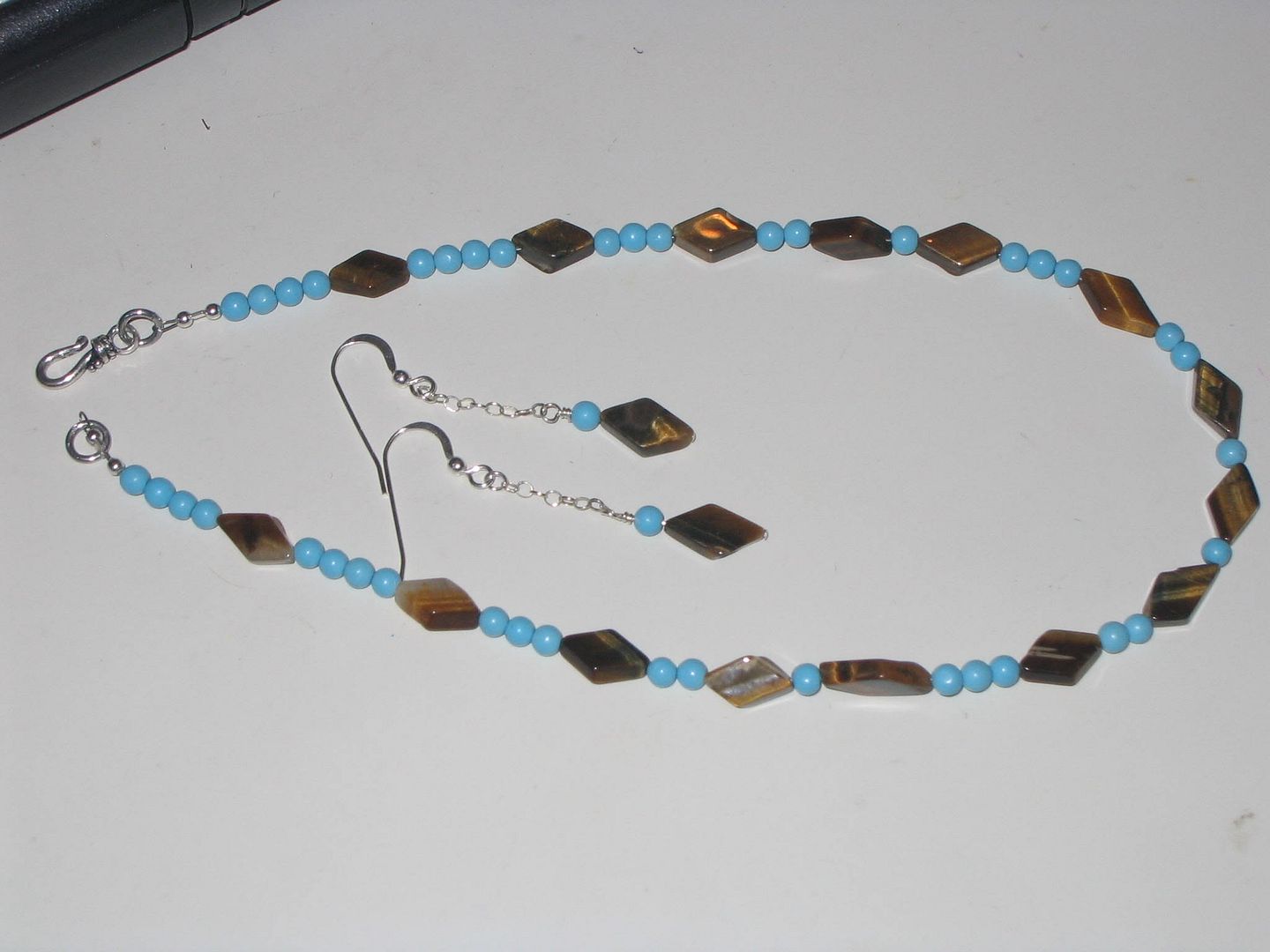 It's turquoise and tiger's eye.
And I made this for a friend's birthday.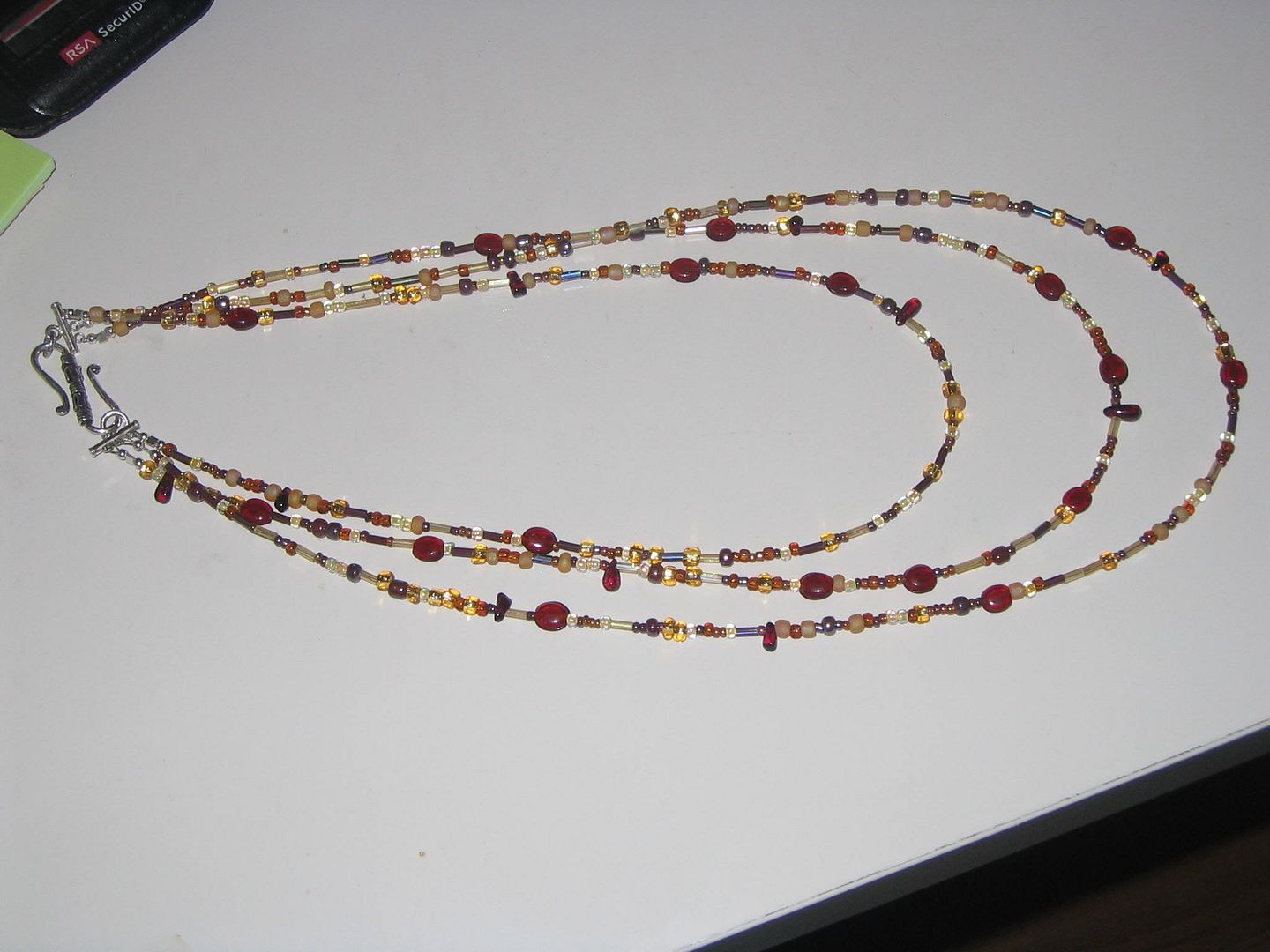 I picked up some tubes with different kinds of seed beads, bugles and rocailles and triple-stranded them. Here's a close-up: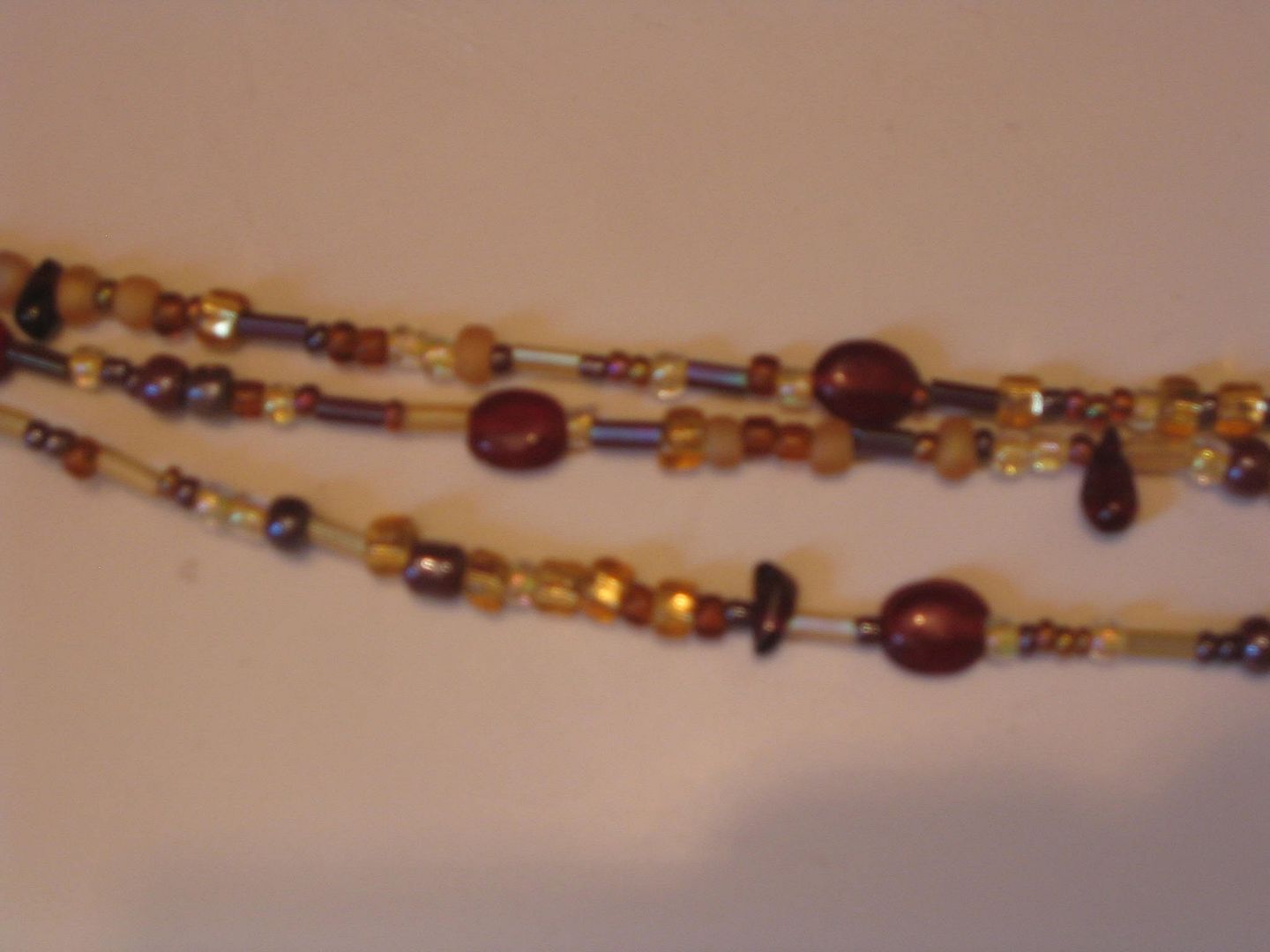 I'm also almost done with the Cabo halter. I just need to sew in the zipper and hem it. I had to order an invisible zipper foot, I've never put in a zipper before so I figured I should get the correct equipment so things will go as smoothly as possible. I went to Hancock's and Joann's websites and couldn't find what I needed at either so I found one on ebay...you just gotta love ebay!