Starsky
I've been dilligently working away on my Starsky cardigan...my first attempt at cabling and I am very pleased.
Here is the back of Starsky:
Close-up of the banana leaf cable: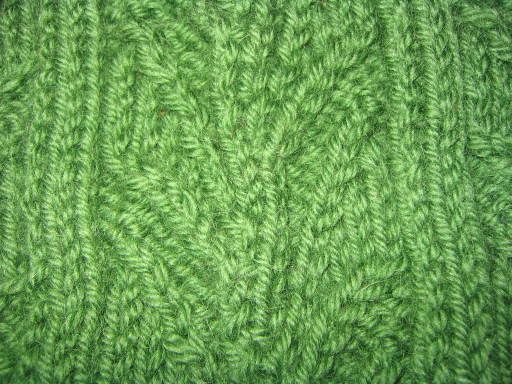 Since this is turning out so nicely, my confidence is boosted enough to try double points. I've gotten a few sock patterns and a couple skeins of sock yarn and I just recently purchased some dpns. So, pretty soon I'll have that crossed off my 'haven't done that yet' list.
Labels: FO