Knitted Gift Exchange
Kara hosted a knitted gift exchange this past weekend. It was her birthday but not only did she host the party (AND her husband catered it with lots of yummy food) but she asked that people bring a gift to exchange in leiu of bringing gifts for her, so we all walked away gifted. How great is that!! Thanks Kara for such a fun evening!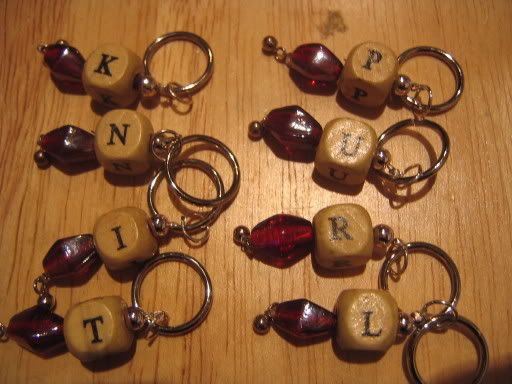 I picked these awesome stitch markers that
Katy
made. I can't wait to use them.
Kenyatta, my non-knitting friend that was visiting for the weekend, picked a Rowan hat that Nicole made.
Jess
and I wore our hourglass sweaters.
Fun was had by all!