A Couple of Quickies
I took a little time away from the Starsky cardigan. Y'all know that I'm a knitting whore and I can't spend too much time on one project. After the Punky Pattern Party (channeling the late, great Bob Marley), that
Jill
hosted, I got a whole slew of new patterns to obsess over. I made a couple Artisan cuffs from a Rowan magazine...not sure which one, because I looked through a million patterns that day at the party. These cuffs are awesome! They are easy to make (a great
quick and dirty project
)and the end result is really cute!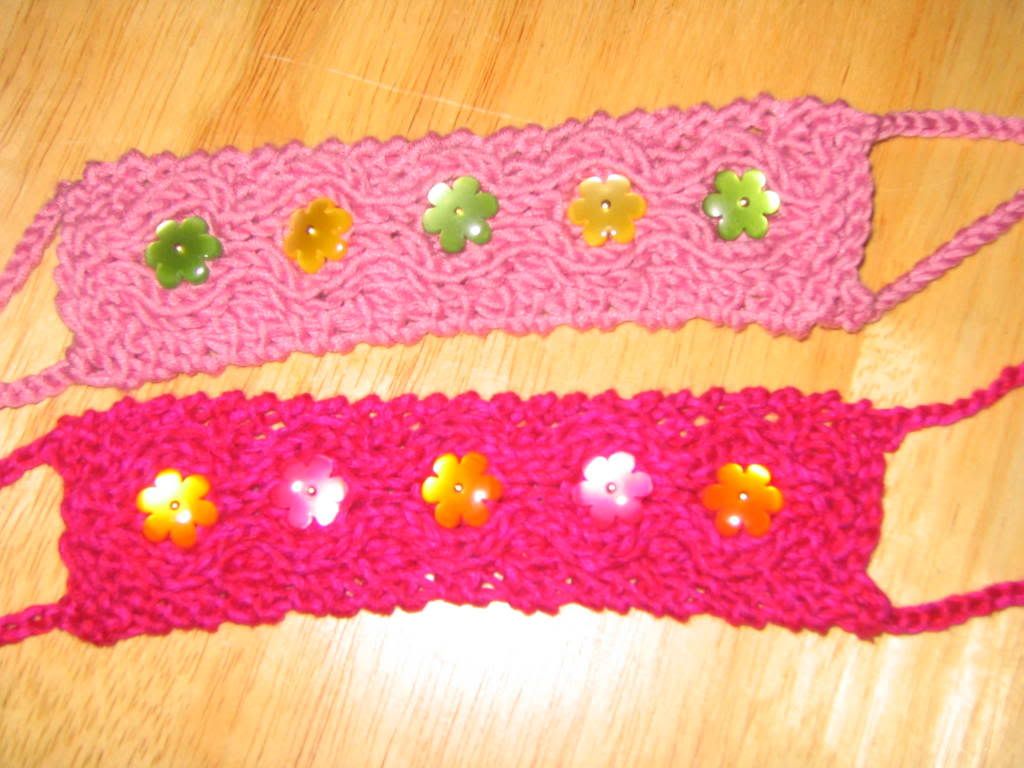 Here is a close-up of the buttons nestled in the cables:
It takes about an hour to crank out one and maybe another 20 minutes to add buttons and lining to the back. They make really great gifts, as these are intended, and I plan to make several for myself. Wanna see pics of the aforementioned pattern exchange? Check out
Jessica's
,
Michelle's
,
Katy's
and
Heather's
blogs. Great food, great friends, great fun! And after flipping through all those patterns, there are a couple books out there that I must buy, because you know, I need more pattern books.
Labels: FO